---
Interested in a customized program for your unique organization?
Click the button to find out more about how the Emerge Leadership Group can cater to the specific needs and wants for your organization.
CONTACT US FOR MORE INO
In the final step of the leadership journey, executive leadership, Emerge Leadership Group provides executives with the tools necessary to transition into a leading role. These leaders, who bear the public image of the corporation on their shoulders are looked to as the final decision maker, and fabricator of future business plans. Our results-driven programs help improve management cohesion, productivity across business-units, and also prepares leaders-of-leaders for an executive role.
Executive Transition Workshop
The Executive Transition Workshop provides executives with an understanding of the critical transition into their new role, how they need to shift their mindset to become a global leader, and the key personal and organizational obstacles that they will face as new executives. The Executive Transition Workshop provides participants with smooth transitioning tactics to achieve a shift in mindset while reaching the expectations for the entire company.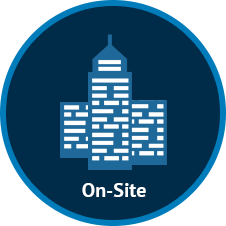 Understand the expectations of being a global leader
Develop the tools to combat both personal and organizational obstacles new executives face
Perceive the significance of developing other leaders
Assimilate the components of a successful executive leadership transition
Module 1 – The Stages of Impact
Understanding the key organizational leadership roles
The "Stage 4 Global Leader" Expectations
Module 2 – New Executive Leader Assimilation
The transition to the new role
The power of recycling
Module 3 – The Leadership Story
The value of leaders developing leaders
Case Study – The components of a successful executive leadership transition
Module 4 – Who we are as Leaders
Understanding our individual approach to leadership
Understanding and communicating expectations to direct reports
Executive Sponsorship Session
Often times, the weak link in a leadership transition initiative is the lack of understanding and visible involvement by senior management.  This is especially true when there is no accountability or linkage to key organizational goals.  This workshop helps a senior management team learn how they can insure the success of a leadership transition initiative.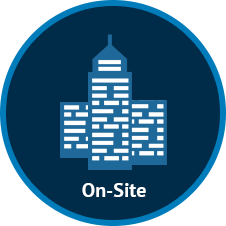 Share as a group what we're seeing regarding leadership transition issues
Review our research
Identify the leadership transition issues within your organization
Provide a high-level overview of our leadership transition process
Develop a plan for how the senior management team can support the leadership transition initiative
Module 1 – Review Current Leadership Transition Issues
Review Common Problems and Typical Traps
Calculate Financial Implications for Your Organization
Present Best Practice
Document Implications for Your Organization and Action Items
Module 2 – Review Emerge Research Findings
Review Major Trends
Present Model for Talent Development
Document Implications for Your Organization and Action Items
Module 3 – Identify Leadership Transition Challenges in Your Organization
Review Symptoms and Root Cause
Identify Barriers to Leadership Transition Effectiveness
Document Implications for Your Organization and Action Items
Module 4 – Review Emerge Leadership Transition Process
Provide Workshop Overviews
Review Sponsoring Manager Responsibilities and Executive Role
Review Pre and Post-workshop Transition Assessment Process
Document Visible Executive Support Opportunities and Action Items
Module 5 – Develop Senior Management Plan to Support High Impact Leadership Transitions
Link Leadership Transition Initiative to Key Organizational Goals
Develop Management Accountability Strategy
Develop Meaningful Measures for Application and Impact
Integrate Accountability and Measures into Existing Talent Development Processes
Define Process for Monitoring Progress and Recognizing Successes
Develop Communication Strategy
Review Plan and Assign Implementation Team
Executive Coaching
The Executive Coaching workshop provides a foundation for helping leaders understand the necessary shift in the executive mindset. Leaders in global positions understand that this mindset shift takes time. There are critical challenges and obstacles to this transition and executives and executive teams are not left to fend for themselves. Emerge Leadership Group provides Executive Coaches for the leaders who are working through this transition and/or are looking to increase their overall impact within their organization.
Discuss the key transition behaviors for executives, and the unique competencies and behaviors identified by the organization for the executive leadership role
Identify the key stakeholders for each executive in order to gather feedback on the required behavioral approach
Interview the key stakeholders to gather feedback on each executive in regards to the transition behaviors as well as the required behaviors and approaches
Meet with the executives to share feedback and gain agreement on the 1-3 high-impact actions that will drive their key behavioral change
Ensure that the executive circles back with each of their key stakeholders to discuss the feedback
Virtual follow-up coaching sessions will focus on the high-impact actions, successes, ongoing challenges and continued behavioral shift and development
Coaching Options – duration depends upon needs of the executive client:
Option 1 – 3 months in duration
Three Face-Face Coaching Sessions
Six Virtual Coaching Sessions
Option 2 – 6 months in duration
Six Face-Face Coaching Sessions
Twelve Virtual Coaching Sessions
Option 3 – 9 months in duration
Nine Face-Face Coaching Sessions
Eighteen Virtual Coaching Sessions
Option 4 – 12 months in duration
Twelve Face-Face Coaching Sessions
Twenty-four Virtual Coaching Sessions